326 Charlotte St, Peterborough, ON K9J 2V7
Our Products
DRIED FRUITS
---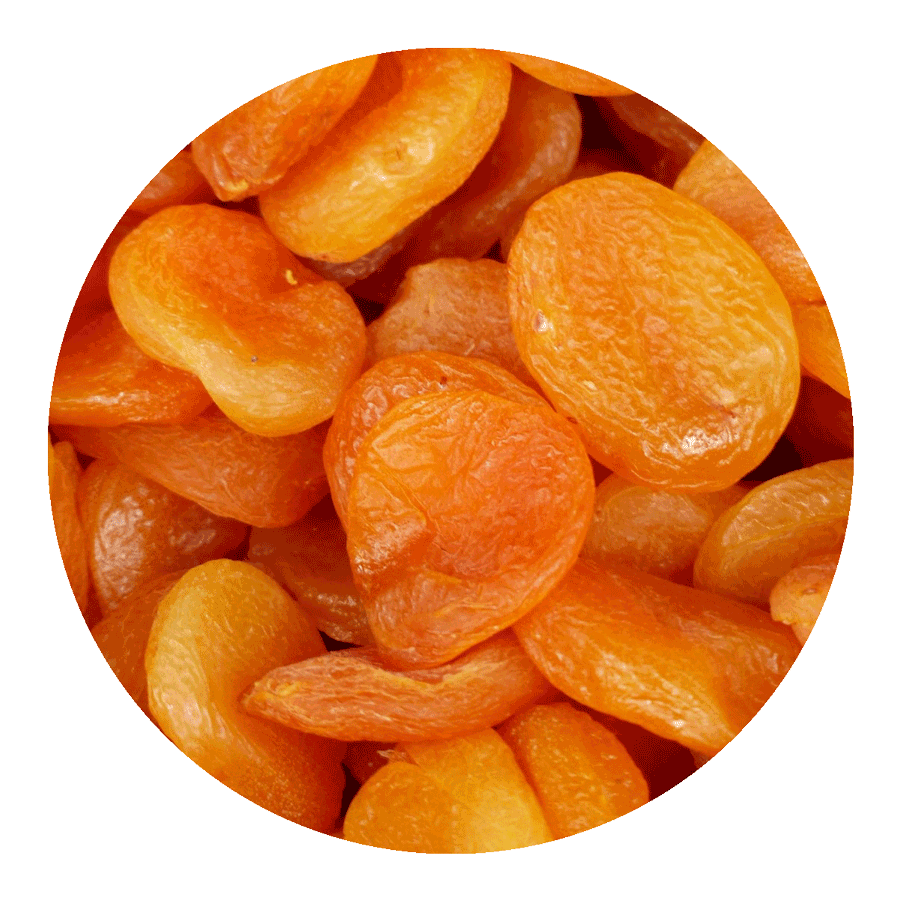 Apples dried apples
Apricot organic Apricots Turkish Blueberries dried Cherries dried
Cranberries dried Ocean Spray Cranberries organic
Dates chopped
Dates cooking
Dates honey Dates Medjool Figs organic Figs sugar Figs Black Mission Figs Calimyrna Figs string Figs Turkish Ginger dried baking chips Ginger organic dried Ginger sliced dried Goji berries Mango dried Mango organic dried Papaya dried Papaya organic dried Pears dried Peaches dried Pineapple dried Pineapple organic dried
Prunes large pitted
Raisins Alexia
Raisins currants
Raisins golden
Raisins Sultana organic Raisins Sultanas
Raisins Thompson
Raisins Thompson organic Tomatoes sun-dried Tamarind

---
NUTS
---
Almond flour
Almonds blanched sliced Almonds blanched slivered Almonds blanched whole Almonds natural
Almonds roasted salted Almonds roasted unsalted Almonds Tamari Almonds unblanched sliced Beer nuts
Brazil nuts Cashews large salted Cashews large unsalted Cashews Masala
Cashews raw
Chipnuts
Chopped peanuts Coconut sweet medium Coconut sweet flaked Coconut sweet shredded Coconut toasted Coconut unsweet chip Coconut medium Coconut shredded
Filbert's
Ground Filbert's
Ground pecans
Ground walnuts Hazelnuts
Peanuts honey
Peanuts dry roast
Peanuts dry roasted
Peanuts no salt roasted
Peanuts Raw
Peanuts salted roasted
Peanuts Spanish
Pecan halves
Pecan pieces
Pepper cashews
Pine nuts
Pistachios in Shell roasted salted Pistachios Raw
Soynuts roasted no salt or salted Supreme mixed nuts
Walnut crumbs
Walnut halves and pieces
---
SNACKS / MIXES
---
TRAIL MIXES ------- Buckhorn mix Lift Lock mix Louisiana Cajun Punjabi mix Student mix Toffee crunch Trail mix Trent mix Youth mix SNACKS -------- Banana chips Beer nuts Cassava chips Cheese crunchies Cheese fish Chili lime soy sticks Corn chips with flax Covered Bridge chips Deluxe mixed nuts Fruit and nut mixes Green peas fried Hickory sticks Honey peanuts Late July chips Masala cashews Multi-seed crackers Nuts and bolts in four flavours Peanut butter logs pretzels Pepper cashews Plantain chips Pretzel Q's Pretzel sticks Pretzel waffles Roasted chestnuts Sesame sticks in five flavours Sriracha peas Sushi roll crackers Tamari almonds Vegetable chips YOGURT SNACKS ------ Yogurt almonds Yogurt cranberries Yogurt peanuts Yogurt pretzels Yogurt raisins PACKAGED ----- Covered Bridge potato chips Lundberg rice chips Late July Tortilla chips Benito's Bean Chips Neal Brothers potato chips Neal Brothers tortilla chips RJ's real licorice from New Zealand - Black, Red, Chocolate Twists
---
SEEDS
---
Alfalfa Amaranth Black chia Black sesame Flaxseed Brown Flaxseed golden Pepitas roasted no salt Pepitas roasted salted Poppy Pumpkin seeds or pepitas Raw Red clover Sesame Brown Sesame White Sunflower Raw Sunflower roasted and salted Sunflower roasted no salt
---
BEANS / PEAS
---
BULK ------------- Azuki Black eye Black turtle Chick Ghana dal Green Whole Kidney red Kidney White Lentils black Beluga Lentils Brown Lentils French Dupuis Lentils green Lentils red Lupini Marrowfat Mung Navy Organic black turtle Organic brown lentils Organic chick garbanzo Pinto Popping corn White Popping corn yellow organic Soup mix 11 Bean Soup mix with pasta Soya organic Split Peas yellow Split Peas green CANNED ------------- Bean salad Block turtle Butter beans Chickpeas Garbanzo Organic mixed Pigeon Pinto Red kidney
---
RICE & GRAINS
---
GRAINS ----- 12 grain cereal ​​ 7 grain cereal Barley flakes Barley pearl Barley pot Buckwheat Bulger Cream of wheat cereal Creamy buckwheat Farro grain Freekeh Hominy grits Mighty tasty hot cereal Oat bran Oats hulled organic Oats rolled - large flake or quick Oats rolled - Organic - large flake or quick Oats rolled - certified gluten-free Oats oatmeal (Scottish) Oats steel cut (Irish) Psyllium seed husk Quinoa flakes Quinoa Ontario Quinoa popped Rice brown puffs Rice semolina Rye flakes Rye groats Semolina cereal Sorghum kernels Soya flakes Soya grits Spelt flakes Spelt kernels Teff grain Triticale flakes Wheat berries organic Wheat cracked Wheat flakes Wheat kernels hard or soft White corn grits RICE --------- Parboiled Long Grain Brown Basmati White Premium aged Long grain white Minute Jasmine Arborio organic Basmati brown Lundberg Organic Canadian organic wild Red Black sweet Thai sweet sticky rice Contessa blend Rice flour Brown Rice flour white
---
FLOURS & STARCHES
---
FLOURS -------- Barley Buckwheat Buckwheat flour Cake and pastry (Monarch blend) Corn flour organic gluten-free Cornflower organic Double zero multi-purpose Ezekiel flour Graham flour Kamut flour Maseca corn flour Potato flour Quinoa flour Red Fife local Rye light Rye dark Self-rising Sourdough bread mix Spelt flour organic light Spelt flour organic whole White all-purpose unbleached White unbleached bread hard Whole wheat stone-ground Hard Whole wheat stone-ground soft GLUTEN FREE FLOURS -------- Gluten-free bean flour mix Gluten-free Bob's Red Mill all-purpose Gluten-free brown rice flour Gluten-free chickpea Gluten-free coconut flour Gluten-free light buckwheat Gluten-free millet Gluten-free sorghum Gluten-free teff Gluten-free white rice flour Gluten-free whole bean flour STARCHES ------ Arrowroot Tapioca Corn Modified Corn Potato Wheat
---
BAKING CHOCOLATE
---
Belgian bittersweet chocolate coins
Belgian milk chocolate coins Belgian pure white chocolate coins Bittersweet chocolate chunk Butterscotch chips Callebaut Belgian white callers Callebaut Bittersweet chunks Callebaut crispearls Carob chips Carob powder Chocolate chips Milk Chocolate chips Pure Organic Chocolate chips Pure large Chocolate chips Pure small Chocolate chips Stevia sweetened Chocolate cookie chips Coco 10/12 butterfat Coco 22/24 butterfat Melting chocolate wafers Brown Melting chocolate wafers White Organic cacao nibs Organic cocoa Organic hot chocolate Organic hot chocolate Chilli and Spice Organic hot chocolate intense Organic hot chocolate matcha Organic hot chocolate milk Organic hot chocolate original Organic hot chocolate peppermint Organic hot chocolate salted caramel Semi sweet 1 oz squares Single origin chocolate Costa Rica Single origin chocolate Ecuador Single origin chocolate Vietnamese dark and milk Single origin chocolate Peru Single origin chocolate Uganda Unsweetened 1 oz squares Vanilla chips Vermicelli Dark chocolate 99% Ebony chocolate coins
---
GLACE FRUIT / PIE FILL
---
GLACE FRUIT -------- Australian buderim ginger in syrup Citron peel Deluxe fruit mixed with no peel Fruit mix with peel Lemon orange and Citron peel Natural pineapple wedges Red or green cherries PIE FILL --------- Cherry pie Date pie Lemon pie Mincemeat with rum Raspberry Pie
---
SEASONINGS
---
Applewood hickory smoked salt Brittany grey sea salt Brittany sea salt grey course Cavender's greek seasoning salt free Cornish sea salt smoked Gourmet Village pulled pork seasoning Lala's curry powder Madras Natural smoked salt Old Bay seasoning Pepper's Morita Pepper's mulatto Pepper's pasilla Pepper Ancho Pepper chili Peppers Arbol Chile Peppers cascabel Peppers Chipotle Salt black Salt Dead Sea course Salt Epsom Salt Fleur de SEL Salt Himalaya course Salt Himalayan fine Salt kosher Saltpeter curing salt Salt pickling Salt sea salt coarse Salt sea salt fine Salt table Spike Spike salt free
---
PASTA
---
​
​Ancini de Pepe Animal shaped pasta Annie's regular Annie's Gluten Free Bow ties Cheese gnocchi Chickpea pasta organic Conchialetti Egg noodles Brad Egg noodles fine Fettuccine Fusilli Gluten-free rice pasta (many kinds) Gobetti Konjac angel hair Konjac fettuccine Konjac spaghetti Lasagna Linguine Orzo Pad thai noodles Pasta animal Pasta cheese gnocchi Pasta egg noodles Broad Pasta egg noodles fine Pasta elbows Pasta farfalle Pasta fettuccine Pasta gobete Pasta Italian wedding Pasta lasagna Pasta linguine Pasta orzo Pasta penne Pasta penne lice Pasta penne zika rigate Pasta rotini Pasta soba Pasta spaghetti Pasta Spaghettini Pasta teddy bears Pasta vegetable rotini Pastor whole-wheat elbow Penne Penne rigate Quinoa pasta (many types) Red lentil pasta organic Regular elbows Rice noodles Rice vermicelli Brown Rice vermicelli White Rigatoni Rotini Soba Spaghetti Vegetable rotini
---
EXTRACTS
---
Almond Pure Anise Pure Apricot Artificial Cherry Banana Concentrate Brandy Concentrate Butter Flavor Butterscotch Concentrate Caramel Cherry Concentrate Chocolate Flavor Coconut Concentrate Coffee Creme De Menthe Garlic Gravy Colour Grenadine Concentrate Hickory Smoke Flavor Kirsh Lemon Pure Lime Concentrate Maple Concentrate Maple Flavor (Maypel) Orange Pure Peach Concentrate Peppermint Pure Pineapple Concentrate Raspberry Concentrate Rose Concentrate Rose Extract Rose Water Rum Artificial Rum Concentrate Spearmint Concentrate Strawberry Concentrate Vanilla Supreme Worcestershire Sauce
---
OILS
---
Almond oil pure Almond oil sweet Argan oil Baby oil Camphorated oil Castor oil Cocoa butter Coconut butter Coconut oil Coconut oil natural Coconut oil organic Coconut oil Raw Coconut oil refined Emu oil Essential oils 52 types FLAX seed oil Ghee clarified butter Grapeseed oil spray Hemp seed oil Jojoba oil Liquefied coconut oil MCT oil Mustard oil Natural red palm oil Olive oil extra virgin Olive oil Kalamata Olive oil organic extra virgin Olive oil spray Primrose oil Rosehip oil Safflower oil Sesame oil pure Sesame oil roasted Shea butter Shea nut oil Spray pan oil Thayers line of products Walnut oil Walnut oil roasted almond oil roasted
---
SWEETENERS
---
Agave syrup Apple syrup Blue Agave Caster sugar Corn sugar Demerara sugar coconut sugar Erythritol Erythritol icing sugar fructose Fruit sugar Glucose Powder Glucose liquid Honey buckwheat Honey buckwheat framed Honeycomb Honey drops Honey hot Honey pumpkin spice Honey white clover Honey white clover cream Malto dextrin Maple syrup bulk Maple syrup into 50 + 500 mil Maple syrup organic Molasses Blackstrap bulk Molasses fancy book Molasses organic Rice syrup Stevia drops Stevia liquid Stevia powder Sucanat Sugar beet syrup Sweet and Low Turbinado sugar Honey Manuka
---
SPICES, HERBS & BLENDS
---
Achiote Powder Activated Charcoal Allspice Ground Allspice Whole Amchoor Powder Ancho Chili Pepper Anise Ground Anise Seed Whole Anise Star Annatto Seed
Apple Husk
Apple Pectin Powder
Apple Pie Spice
Asafoetida Pces
Ascorbic Acid
Ashwagandha Powder
Barley Grass Powder
Basil Rubbed
Bay Leaf Powder
Bay Leaves
Bay Leaves Whole
Bbq Seasoning
Beaumonde
Bee Pollen Granules
Beet Root Powder
Blackened Cajun Spice
Black Seed Whole
Burdock Root C/S
Burdock Root Powder
Cajun Spice
Caraway Ground
Caraway Seed Whole
Cardamom Black Ground
Cardamom Whole Black Pods Cardamon Seed Powder Green/Black Cardamon White Ground
Cardamon Whl Green Pods #8
Carrot Powder
Cassia Buds
Catnip Herb
Cayenne Pepper
Celery Flakes
Celery Salt
Celery Seeds Chamomile Flowers Charcoal
Chervil
Chicken Montreal Seasoning Chicory Root Raw Chicory Root Roasted
Chili Powder Extra Hot
Chili Powder Mexican Chillies Crushed
Chillies Whole
Chinese 5 Spice
Chipotle Chili Pepper Powder Chives Air Dried Chlorella
Cilantro
Cinnamon Ceylon
Cinnamon Ground A Grade Ka Indonesia Cinnamon Sticks 6" Cinnamon Toast Blend Citric Acid
Cloves Ground
Cloves Whole Comfrey Leaves Coriander Ground Coriander Whole Cream Of Tartar Cumin Ground Cumin Seed
Curry Mild
Curry Powder Calcutta Curry Powder Hot Jamacian Dandelion Root C/S Dandelion Root Powder Devils Claw Root
Dill Seed
Dill Seed Ground
Dill Weed
Dulse
Echinacea Angustifolia Herb Elderberry Powder Elderberry Whole Eucalyptus Leaves
Fajita Texas Fennel Ground
Fennel Seed
Fennel Seed Whole Fenugreek Leaves Fenugreek Seed Powder Fenugreek Whole Fine Herbs
Galangal Root Powder Garlic Granulated
Garlic Minced
Garlic Pepper
Garlic Plus
Garlic Powder
Garlic Roasted
Garlic Salt
Gelatine Powder
Ginger Ground
Ginger Root
Gotukola
Ground Annatto Seed Guarana Seed Powder Gum Arabic Powder Gumbo Seasoning
Herb Provinciale
Hibiscus Flower Powder Hickory Salt
Hing Powder
Hops Flower Whole Horseradish Root Powder Hot Cross Bun Spice Italian Black
Italian Herbs
Jalapeno Peppers Jasmine Flower Whole Jerk Season
Juniper Berries
Juniper Berries
Kelp Granules
Kelp Powder
Lavender
Lavender Flowers
Leeks
Lemon Balm Lemon Dill
Lemon Grass C/S
Lemon Peel
Lemon Pepper Black
Lemon Pepper Yellow
Licorice Root
Licorice Root C/S
Licorice Root Powder
Licorice Stick
Maca Powder
Mace Ground
Maple Flav Sugar
Marigold Flower Whole - Calendula Marjoram Rubbed
Marshmallow Root Powder
Masala Garam
Masala Tandoori
Meat Tenderizer Unseasoned Meat Tender Seasoned
Mesquite Seasoning
Mincemeat Seasoning
Mint Flakes
Mixed Herbs
Mulberry Indian
Mustard Seed Brown /Black Mustard Seed Whl Yellow
Nigella Cumin Seed
Nigella Onion Seeds Kalonji Nutmeg Ground
Nutmeg Whole
Onion Chopped/Slice/Flakes Onion Fried
Onion Granulated
Onion Minced
Onion Powder
Onion Salt
Orange Peel
Oregano Ground
Oregano Rubbed
Orris Root
Orris Root Powder
Paprika Hungary
Paprika Smoked Paprika Spanish
Parsley
Passiflora Herb C/S
Pau D' Arco Bark
Pepper Black Ground Pepper Black Ground Pepper Black Whole Pepper Blk Cracked Pepper Butcher Black Peppercorns Blended Peppercorns Green Whole Peppermint Leaf Powder Peppermint Leaves Peppermint Leaves Pepper Pink Whole Peppers Bell Green Peppers Bell Red Bell Peppers Green Pepper Szechuan
Pepper Szechuan
Pepper White Ground Pepper White Whole Pickling Spice Whole Mixed Pizza Spice Plantain Leaf Powder Plantain Leaves
Poultry Seasoning
Psyllium Husk Powder Psyllium Seed Whole Pumpkin Pie Spice Raspberry Leaves
Roasted Dandelion Root C/S Rose Hips Powder Rosehips Whole Rosehips Whole Rosemary Chopped (Cut) Rosemary Ground Saffron American Whole Sage Ground Sage Rubbed
Salad Season
Salt Black
Salt Substitute Kosher Salt Substitute With Garlic Sarsaparilla Root Sassafras Bark C/S Savory Chopped
Savory Powder Seasoning Salt
Senna Leaves Powder Senna Leaves Whole Shepherd's Purse Slippery Elm Bark Powder Spaghetti Seasoning Spirulina Powder Steak Seasoning Ground Steak Spice Montreal Stevia Powder
Sugar Maple Flavoured Sumac Berries Sumac Berry Powder Sumac Whole
Taco Seasoning Tarragon Tex Mex
Thai Seasoning
Thyme Ground
Thyme Rubbed Whole Spanish Tomato Powder
Triphala Powder
Triphla Powder
Turmeric
Ultimate Chicken Seasoning Ultimate Veggie Seasoning Uva Ursi
Valerian Root Powder
Vanilla Beans
Vanilla Powder
Veggie Flakes
Wheat Grass Powder
Whole Fine Herbs
Wormwood
Yarrow Flower
Yellow Dock
Zaatar Spice
---
DAIRY, COLD BEVERAGES & FRIDGE ITEMS
---
DAIRY ------ Eggs white local Eggs white Free Run Eggs brown Halvah pistachio Halvah cocoa swirl Halvah 7-Layer Empire Cheese's - 50 TYPES Daiya cheese substitute - Shred, Slice, Block Castello Brie BonFeta goat cheese and sheep feta Ivanhoe goat cheddar Great Lakes goat mozzarella & cheddar Mariposa Feta Dairy-free parmesan Parmesan cheese Parmesan Parmesan cheese grated Romano cheese grated Celebrity goat chevre Vegenaise mayonnaise substitute Egg-free mayonnaise Woolwich Goat Cheddars Sriracha mayonnaise Mayonnaise with extra virgin olive oil Miso 3 year aged Tartar sauce Earth Balance butter substitute Tofu firm Tofu organic Fresh pesto Sunflower hummus Baba Ganoush Shortening Lard BEVERAGES ------ Jarritos sodas Brio Kombucha - several flavours Bulls head sodas Black River Pure juices V8 Blue Sky sodas Water Happy Water Water ice River Water Icelandic Stewart's sodas Blue Monkey coconut water Fruit sa nectar San Pellegrino sodas hey
---
PACKAGED MISC.
---
Agar agar Agar noodles Almond milk Achiote Paste Anchovy paste Angostura bitters Angostura orange bitters Apple cider vinegar U.S. Apple cider vinegar Canadian Arame seaweed Artichoke hearts Asian home Gourmet coconut cream powder Baking caramel Balsamic vinegar Basil pesto Better than bouillon bouillon paste organic regular and low sodium Bottle Green cordials Bottle Green sparkling Presse Bouillon cubes many different kinds Bouillon paste Bragg coconut nectar Bragg liquid soy seasoning Capers Carr's cheese melts Carr's table water crackers Carr's whole wheat crackers Chanterelle mushrooms Cherry tomatoes Chili puree Chipotle peppers in Adobo sauce Cholula hot sauce Coconut milk many types Concentrated tomato paste Diced tomatoes Drew's dressings organic Dude Dutch speculaas Dutch windmill cookies Enchilada sauce Ener cheese treats Fancy muffin cups Finn crisp crackers Flaxseed oil Funghi Garlic eggplant spread Garlic paste Gavioli grape drink Giant beans in tomato sauce Ginger cookies Ginger juice Ginger paste Ginger Snaps Grape leaves Green Nori flakes Hominy in a can Honeybar bars Horseradish Hot sauces many different kinds Italian tomatoes Kalamata balsamic vinegar Kalamata olives Kitchens of India Indian paste Lemon ginger snaps Made for meat sauces Maison orphee marinades Maya Commerce sauce mixes McClure's Pickles McVities ginger cookies Minced garlic Minced ginger Mirin seasoning Natural rice vinegar Neal Brothers sauces Nutramax gluten free and vegetarian soup base Oatmega bars Oat milk Orange blossom water Orange ginger snaps Organic gelatin powder Organic pumpkin Organic pumpkin pie mix Pacific Foods soups Pad thai noodles Parchment cooking bags Parchment paper in rolls Pasta dryer Pasta machines Atlas 150 Pastry crimper Pesto Pickled ginger Porcini mushrooms Pure almond paste Pure organic lemon juice Pure organic lime juice Ravioli cutter Red cabbage Red sour cherries Red wine vinegar Rice vinegar Roasted red peppers Ryvita crackers Sanj Tamaris Sauerkraut Seasnax Shallot puree Shiitake mushrooms Silicone parchment paper Smartbyte rice cakes Smoky pepper spread Solid light tuna Soya milk Spicy Nori strips Sriracha sauce Stockmeyer soups Sweet bell pepper relish Sweet white wine vinegar Tahini Tahini organic Tamarind paste Thai Kitchen curry paste Tomatillos Tomato paste Ume Boshi Plum paste Ume su Plum vinegar Vegetable paste Vel snacks bars Vicky's flatbreads Vine leaves stuffed with rice wakame seaweed Walker's oat crackers Walkers shortbread cookies various types Wasabi powder Wellesley apple butter Wellsley applesauce White wine vinegar Whole tomatoes Wizard Worcestershire sauce organic gluten-free Zesty pepper relish
---
SUPPLEMENTS
---
Boiron products DMSO gel DMSO liquid Ener-c vitamin C products Ginestra nutraceutical products Honibe nutraceutical products Lily of the Desert aloe vera Now nutraceutical Products Saint Francis products Sovereign Silver Emeucal lozenges
---
BAKING, YEAST & COOKING VARIOUS
---
COOKING VARIOUS ----- Falafel A fine selection of kitchen utensils A great selection of coffee making and serving equipment

YEAST ----- Debittered Brewer's yeast Dry active Fermipan instant yeast Flaked nutritional or good tasting yeast SPRINKLES ------- Chocolate coated cereal Chocolate vermicelli Coloured sugar course Draggies Mini M&M's Mini Reese's Pieces Multi-colored sprinkles Multi coloured round sprinkles nonpareil Skor bits Teenies BAKING VARIOUS ------ Muffin cups various sizes FROZEN ---- Frozen tart shells 2 inch Frozen tart shells 3 inch Frozen pie shells 9 in deep Frozen croissants Gardein Frozen products
---
MISC.
---
Atlantic kelp granules Atlantic kelp powder Chlorella powder Granulated dulse Green Stevia leaf powder Guarana powder Maca powder MSM powder Organic spirulina powder Bach rescue products Bee lights beeswax candles Ulster Weavers reusable carryout and produce bags Ultrasonic oil diffusers Kombucha Brewing jars and mason jars Fermentation Crocks
---
CONDIMENTS
---
Achiote paste Anchovy paste Apple butter Apple raspberry jam Applesauce Basil pesto Better than bouillon beef bouillon paste Bone Mamam jams and jellies Brickstone red pepper jellies Bubbies pickles bread and butter Bubbies pickles dill Bubbies relish Bubbies sauerkraut Chili puree Chocolate spread nut free Cholula sauce Coconut butter Coconut nectar Coconut oil Concentrated tomato paste Curry paste Enchilada sauce Garlic paste Garlic paste garlic and olive oil Ginger paste Greaves chili sauce Horseradish Kartheins Lunch I Kartheins sauerkraut Liquid soil seasonings Marmite Natural almond butter Natural peanut butter Natural tahini Neal Brothers Salsa Organic tahini Pesto Pizza sauce Red pepper jellies garlic pepper jellies Red pepper relish Robertsons jams Saint Dalfour jams and jellies Shallot puree Smoky pepper spread Spaghetti sauces Sun-dried tomato pesto Sunflower butter Tabasco sauce Tamaris Tomato paste organic Tomato paste regular Uncle Dougie's BBQ sauces Vegetable paste Vindaloo paste Wizards hot stuff Worcestershire sauce organic Worcestershire sauce regular
---
HEALTH & BEAUTY
---
Abundance baby oils Alba maison on Argan oils
Alba Botanicals products
Alba Botanica shampoo and conditioner
Alcohol-free hand sanitizer
Arnicare cream
Arnicare gel
Bach Rescue Remedy creams sprays and pastilles
Bags compostable many shapes and sizes
Bags reusable many shapes and sizes
Bath salts
Beard oil
Bee by the Sea shampoo conditioner and body creams
Beeswax
Beeswax candles various sizes
Beeswax food wraps
Bentonite clay
Be well aromatherapy soaps
Cannabolish cannabis odor removing products
Carina Organics line of shampoos bubble baths conditioners and moisturizers Castile soaps english-style bars
Cleansa scrubbies
Desert Essence shampoo and conditioner
Dish clause
Diva cups
Dr. Bronner's line of pure liquid
Ear candles
Echo Pioneer Washing Soda soap flakes borax and vinegar cleaner
Euro scrubbies dish clause scrubbies and sponges
Euro scrubbies streak free cloth
Euroscrubby scrubbies and cleanser
Fresh wave odour removing products
Full circle line of brushes gloves and cleaners
Gelatin capsule fillers
Gelatin capsules
Goat milk liquid hand soaps
Goat milk soaps
Green Beaver company line of Castile liquid soaps
Green Beaver hand soaps
Honey soaps
Jason body wash hand soap conditioner and shampoo
Jason healthy mouth
La Vingne Balms
Magnesium flakes Man bars soaps
Mercy MSM lotion
Mercy MSM Sox
Mill Creek shampoo and conditioner Muscle mist Natracare tampons
Natural sunscreens
Natural toothpastes
Nice Heat Packs
Oscillococcinum
Refresh Botanicals cleansers moisturizers toners and restore Reusable feminine pads Rose water
San Francisco and olive oil soaps
Simply emuzing pain relief
Snore no more
Soap Works line of bar soaps liquid soaps safe bleach and glycerin Soapworks pet shampoo
Sovereign Silver
Stainless steel utensil kits
Straws bamboo stainless steel silicone
Sukin body wash shampoo and conditioner
Sukin products
Thursday Plantation tea tree chewing sticks
Tiger balm
Walnut scrubber brush sponge
Weleda Buckthorn lotions and baby bass
---
CANDY, CHOCOLATE & MINTS
---
CANDY ------ 12 flavor gummy bears Assorted sours
Baking gums
Candy coated fennel Chocolate buttons Chocolate river rocks Cinnamon hearts
Fruit filled Mini
Ginger bons
Gold nuggets
Gourmet jelly beans Gummy cola bottles Gummy worms
Hot lips
Hot tamales Jawbreakers
Jelly beans
Juice Bears Juice berries
Ju jubes
Lego Blox
Licorice all sorts of Licorice babies Licorice bridge mix Licorice goodies Licorice Nibs M and M peanuts
M and M Regular
Maple syrup lollipops Marshmallow bananas Marshmallow strawberries Mike and Ike
Mini Licorice allsorts Monk's licorice chips Monks eucalyptus chips Nougat delight
Ouzo
Ouzo Cinnamon
Ouzo Pomegranate Peach penguins
Reese's pieces
Rockets
Salt water taffy
Skittles
Smarties
Sour Bud bites
Sour fruit cocktail
Sour Jubes
Sour juice berries
Sour keys
Swedish berries
Tootsie rolls
Watermelon slices Werther's
Wine
Zoo animals CHOCOLATE SNACKS ------ Barista espresso beans Chocolate Bridge mix Chocolate almonds dark Chocolate almonds milk Chocolate Caramels
Chocolate Caramels with sea salt Chocolate coated Ginger Chocolate cranberries Chocolate espresso beans Chocolate jubes
Chocolate Peanut butter Malt balls Chocolate pretzels Chocolate raisins Chocolate rose buds Chocolate sponge toffee Dark chocolate almond bark Dark chocolate blueberries Grand Slam Icy squares
Kisses
Kit Kat bars
Malted milk balls McVities club bars Midnight mints
Milk chocolate coins Milk chocolate peanuts Mini chocolate bars Mini peanut butter cups O'Henry bars Skor bars
Sugar free chocolate mint truffles Sugar free peppermint patties Sugar free chocolate bridge next Sugar free almond butter crunch Sugar free chocolate almonds
PACKAGED CHOCOLATE ------ Alter Eco Chocolate bars Baci chocolate Cocoa Camino hot chocolate Coco Flavored hot chocolate Endangered species chocolate bars Galerie au Chocolat chocolate bars - fair trade Gobio chocolate and vanilla puddings Krista stevia sweetener Lynch's hot chocolate Ritter sport chocolate bars Simply delish jelly dessert Theobroma chocolate bars Theo peanut butter cups Whittekers New Zealand chocolate bars MINTS ------ Anise mints English mints Italian mints Pur mints Scotch mints Spearmint Scotch mints Striped red striped green Wilhelmina mints King peppermint rolls
---
UTENSILS etc.
---
Bag clips Baguette bag Baskets from all over the world Beeswax food wraps Bowl scrapers Brown sugar softeners Butter dish Cappuccino duster set Cheese bag Cheese graters Chopping blocks Chopping mat Cookie cutters Cooking and measuring jug Cooking racks Cooking trays Cooling racks Cupcake Decorating Set Decorating bags Dish cloths Flax pillows long Flax pillows scented or unscented Flour shakers Flour sifters Fresh wave order eliminator Fruit fly trap Garlic bag Grater's Grill thermometers Hand juicer Herb Mills Italian cardboard cookware Italian ceramic fry pans Kitchen timers Kitchen towels Knives From Portugal Label sets Large mouth funnels Loaf pans Muffin tins Nut grater Nutmeg grater Oil mister Oil pour spouts Onion bag Oven liners Oven mitts Ovenproof thermometers Oven thermometers Pie plates Pinch bowls Pizza Pan Potato bag Ramekins Restaurant salt shakers Rotary grater Salt and pepper shakers Salt Pig Shot glasses Sieves Silicone straws Sink caddies Smoothie straws Squeeze bottles small medium and large Stainless steel pot covers Stainless steel straws with brush Storage container Sugar server Syringes Syrup pourer Tea bag holder Thermal bags Tumblers Utensil caddies Wine bottle corks Wooden skewers Wooden Spoons Wooden toothpicks
---
COFFEE & TEA
---
COFFEE ----- Balzac's Balzac's blend
Balzac's Dark Affair
Balzac's Espresso
Balzac's Farmers blend Balzac's Winter blend
Chocolate Raspberry
Colombian medium
Continental dark
Diesel house 11 North
Diesel house 3 in the tree
Diesel house Crazy Goat
Diesel house decaffeinated Vera liebra Ethiopian dark
Frog friendly decaffeinated
Frog Friendly espresso
Frog Friendly medium
Full city dark Guatemala Antigua
Indonesian Sumatra dark
Kenya medium
Kicking Horse coffees
Main Ingredient blend
Metro blend
Mocha Java Medium
Nescafe instant
Coffee instant espresso number 57
Peru fair trade organic
Peru fair trade organic dark
Rapids End Colombian
Rapids End Decaffeinated
Rapids End Ethiopian
Rapids End Medium
Swiss water process decaffeinated full city Swiss water process decaffeinated vivre liebra Vanilla Hazelnut Creme
Coffee substitute Caf Lib
Coffee substitute Teechino
Coffee substitute Inca TEA -------- BULK Assam
Berry Merry Children's Tea
Buckingham Palace
Darjeeling
Decaf Earl Grey
Decaf Orange Pecoe Fair Trade
Earl Grey D' La Cream
Earl Grey Decaf
Evening Mist
Fair Trade Irish Cream Chai Bailey's
Flowering Teas: 4 Seven Belle, Jasmine Faery, Paradise Garden, French Blend
Genmaicha
Green Chocolate Mint Organic-
Green Keemun Black
Japanese Sencha
Jasmine Dragon Pearl
Kenya Supreme Lapsang Souchong
Masala Chai Original Black Oolong Milky Tea
Oolong Tea
Orange Pecoe Organic Ft
Organic Bulk Jasmine
Organic Ceylon Orange Pecoe Organic Decaf Green (South India) Organic Irish Breakfast Peppermint Chai
Pu-erh
Rooibos Chai Organic
Rooibos Coco Chai
Rooibos Organic
Rooibos Provence
Rooibos Sea Breeze
Rooibos Vanilla Organic
Scottish Breakfast
Tea Bags Ceylon Op
Teabags Chinese Green
Teabags Earl Grey
Teabags English Breakfast
Tea Bags India Chai
Tea Chamomile Loose
Tea Earl Grey Loose
Tea English Breakfast Loose
Tea Green Chinese Loose
Tea Orange Pecoe Loose
Tie Guan Yin Oolong Formosa Tulsi Leaves Organic
White Pai Mu Dan Org
Woolong Guan Yin
Yerba Mate
Yerba Mate Organic
Yorkshire Blend BOXED TEAS
Boxed Teas Green Darjeeling 40's Scottish Breakfast 40's Masala Chai 40's Double Bergamot Earlgrey 40's Daily Teas Org Orange Pecoe Tulsi Tea Bags 20's Organic Org Turmeric/Ginger 20 Bags Organic Lemon Hibiscus 20's Org Ceylon Cinnamon
Org Ginger Org Immunitea
Maple Black
Goldm Moringa Latte Goldb Cacao
Beet Latte Mix Herbaria - 30 types
Stash Teas - 40 types
Celestial Teas - 11 Types
Bigelow Teas - 15 types
4 O'Clock Teas - 6 types
Traditional Medicinal Teas - 20 Types Typhoo Teas
Yorkshire Teas - Red or Gold Mesmer Teas
Tea Rebellion Teas 8 Types
---
---